We support the green initiative by providing EV charging services islandwide.
Convenient to locate, find your nearest EV charging station through CDG Zig as you register as a CDGE user.
Tips On Charging
How To Start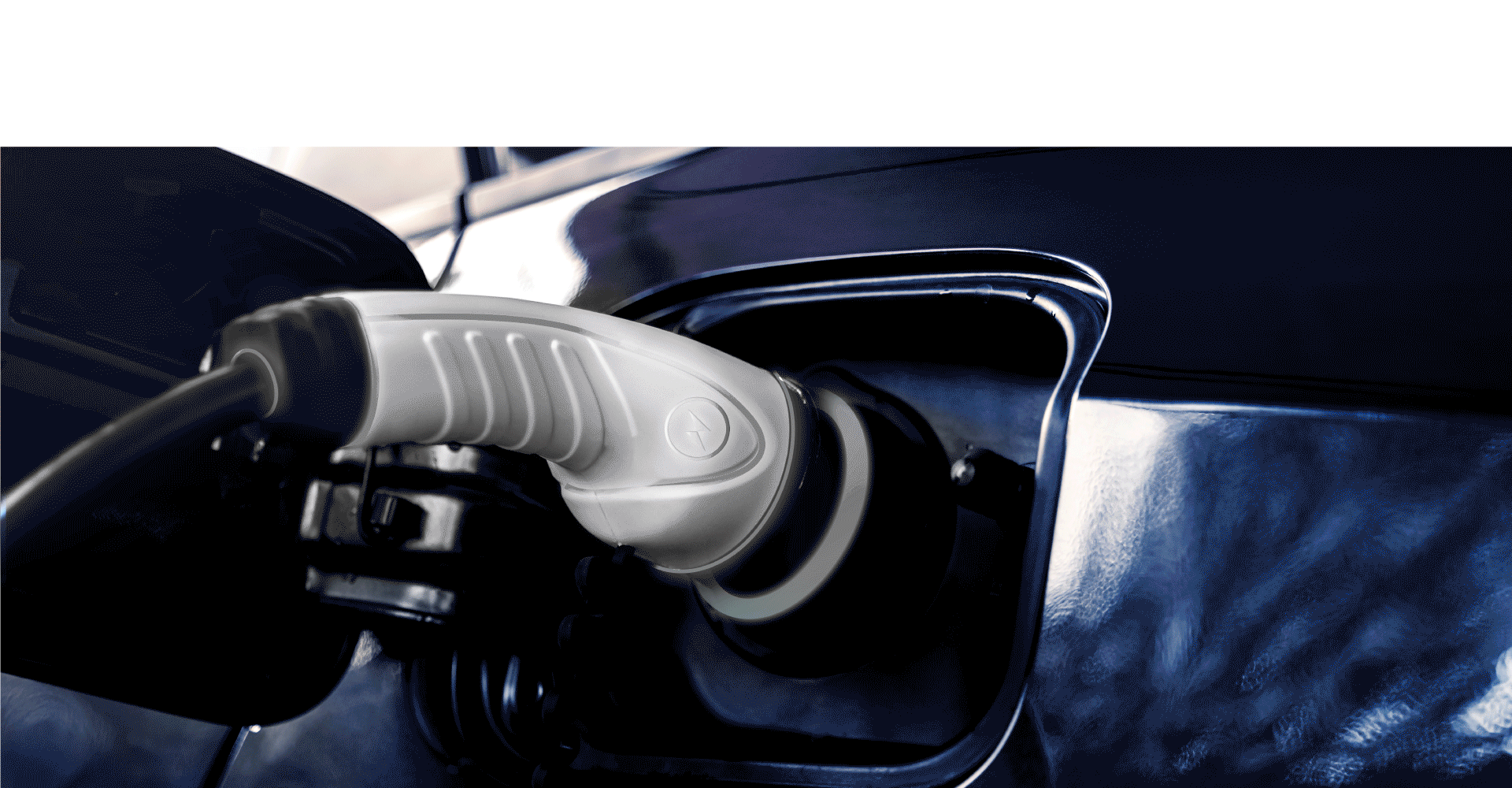 Start charging your EV with us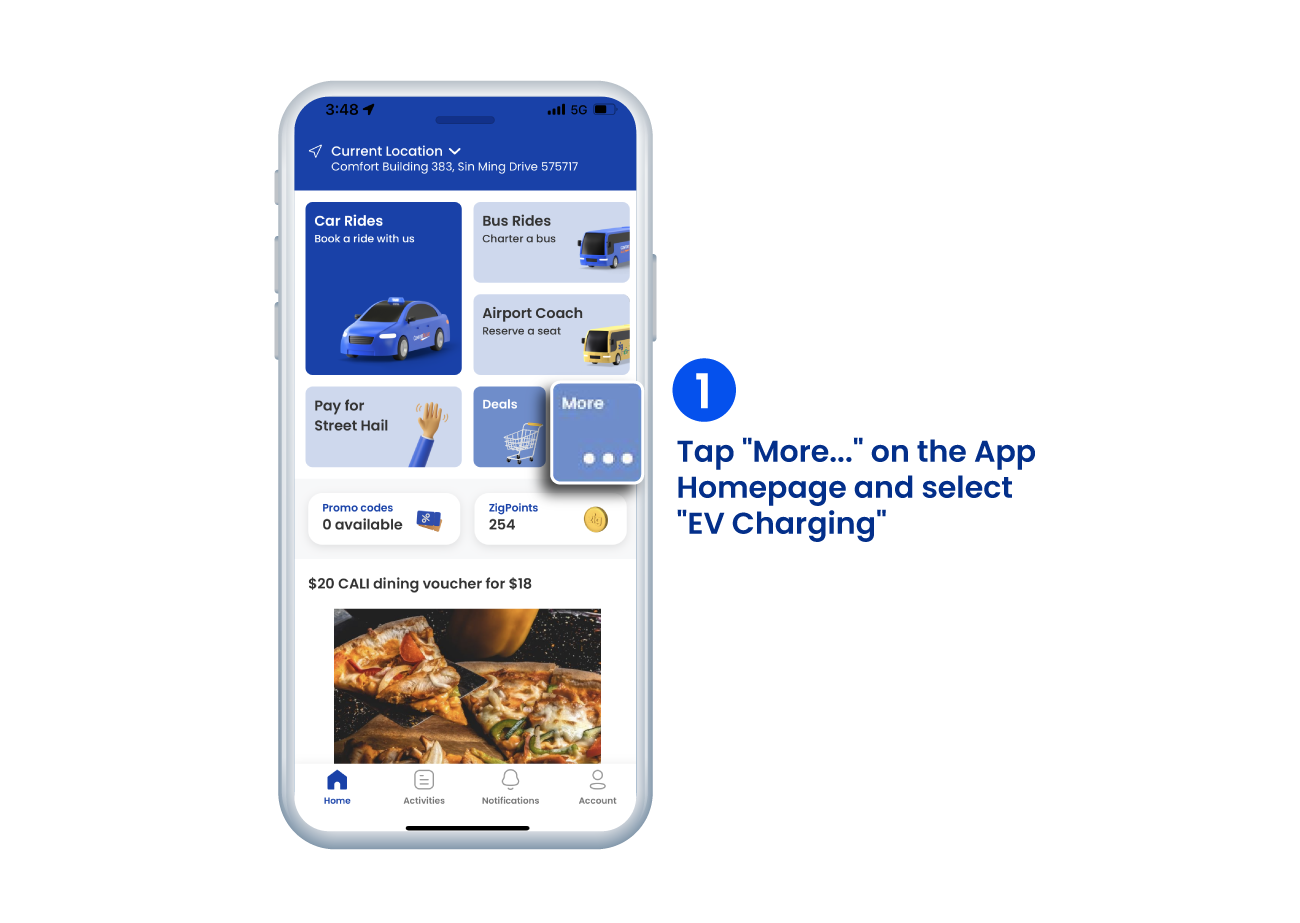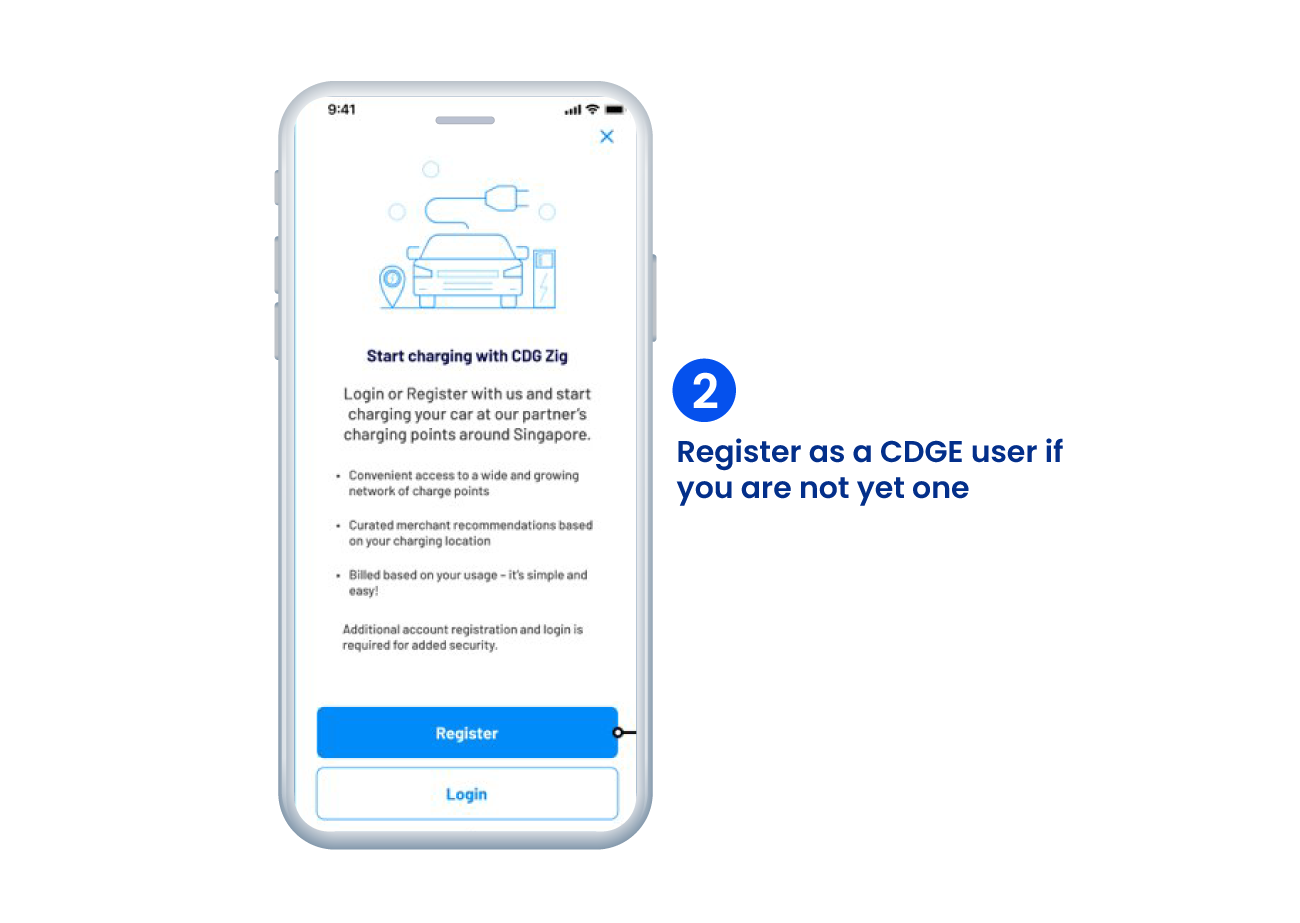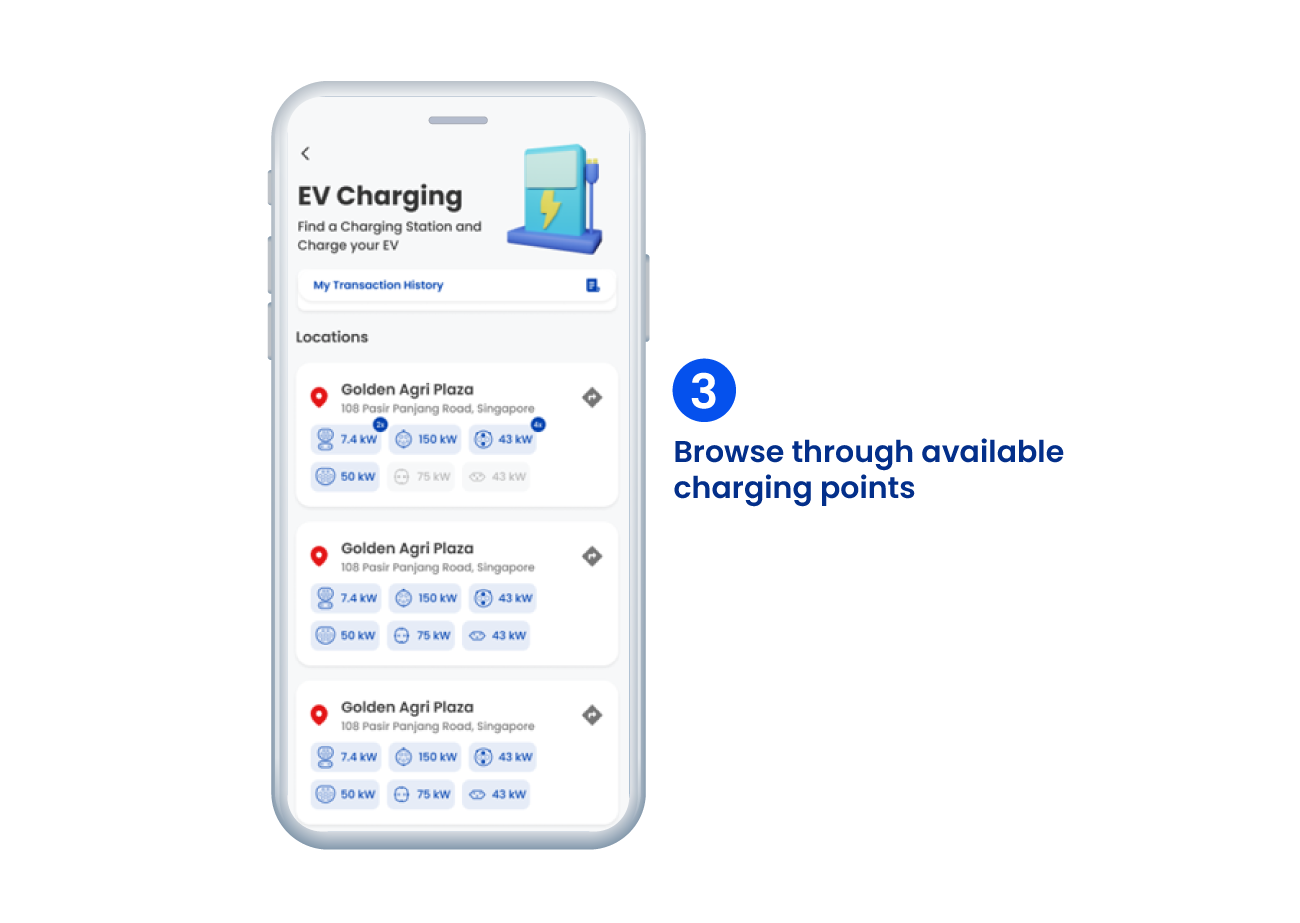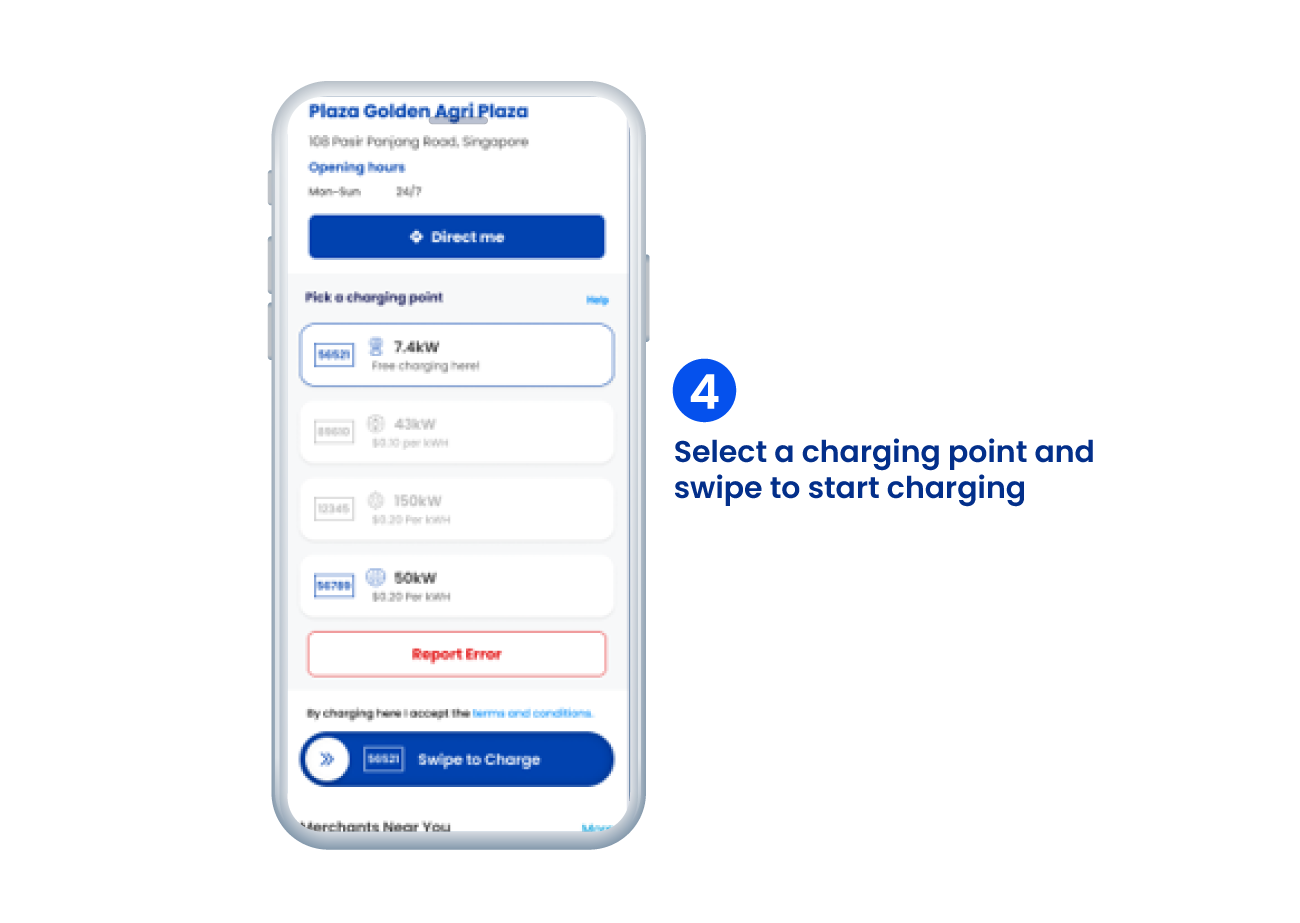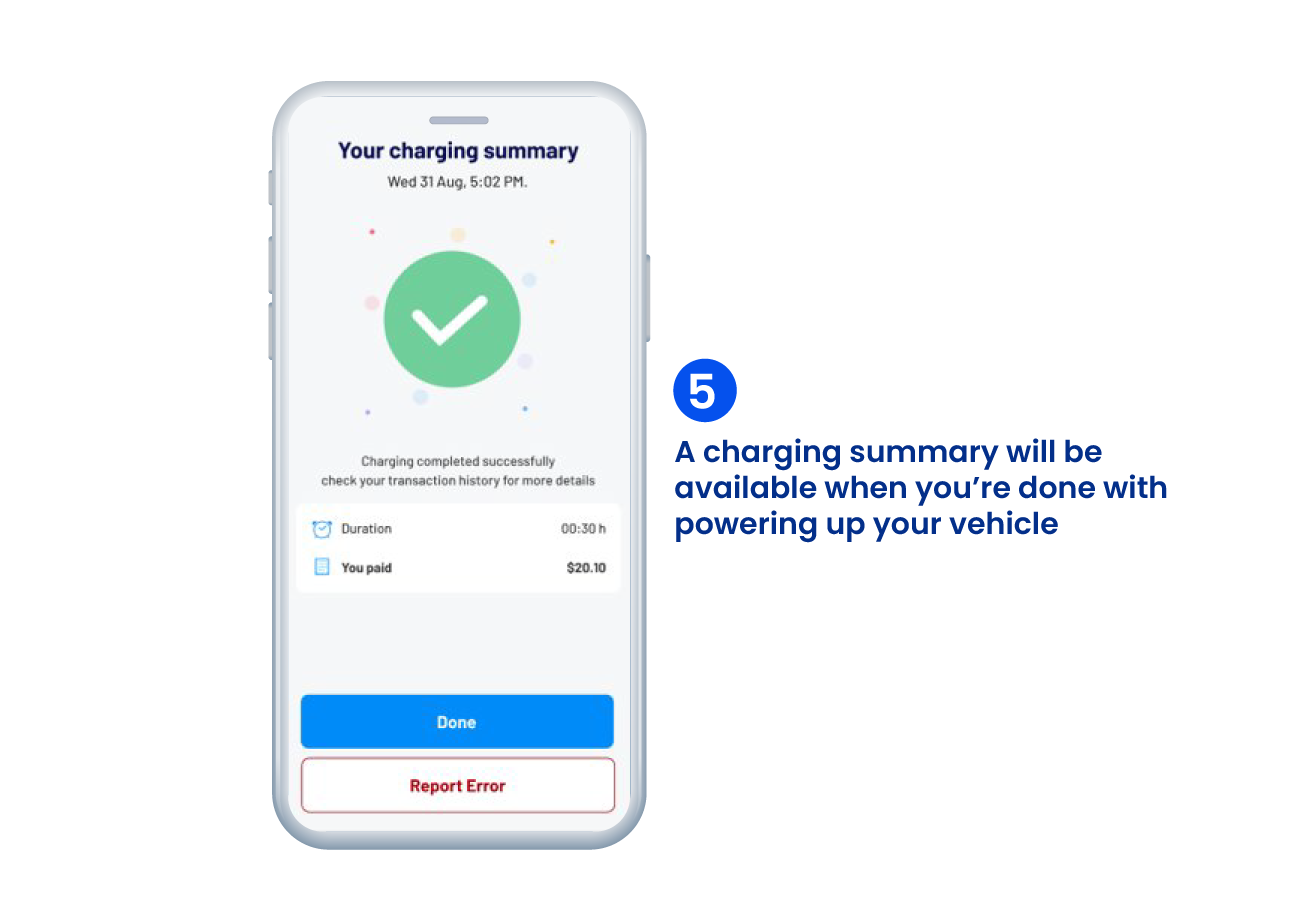 Tips to charging your Electric Vehicle (EV) and prolonging your battery life

80% battery
Don't charge to the max. Target to charge to 80% instead.

No fast charging
Limit quick charging to only when you need it. Quick charging drains the battery faster.

Keep your car under shade
Shade your car and keep it cool. Prevent your car from overheating when parked.

Gentle stepping on accelerator
Go gentle on the accelerator and slow down. It keeps your battery life healthy.