As cheesy as it sounds, spending time with your significant other could be the greatest Valentine's Day gift to them (though if she says she doesn't want flowers, she actually does want them).
If you aren't sure where you can bring your other half for Valentine's Day, fret not! Read on to find out the places where you can have romance, fun and good food this V-day and the coming weekend!
Tip for V-Day: Bring your date around in a cool limo ride, available on the CDG Zig App.
Valentine's Day Activities
1. Singapore Zoo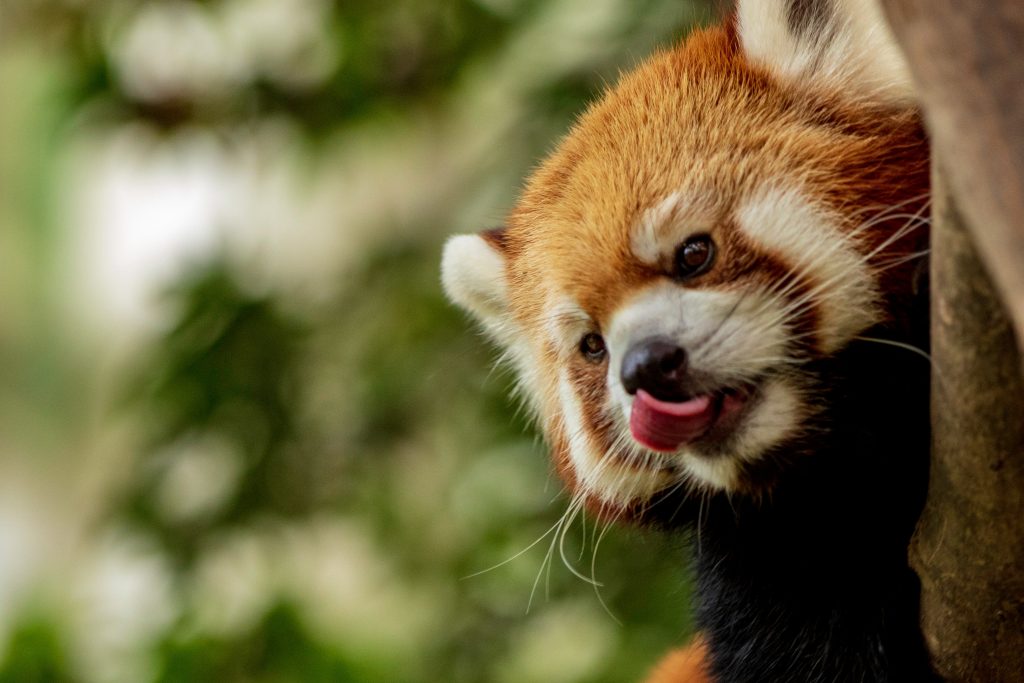 Have an otterly-fun time at the Singapore Zoo admiring the wondrous wildlife such as penguins and lions. Don't forget to snag a seat for the various live shows, and book a feeding session with the giraffes and elephants.
Nothing beats an exciting, interactive experience for a perfect couple's bonding time!
P.S. Try going to the Night Safari too. It creates an opportunity to hold your partner's hand in the dark! Make use of their Valentine's Day promo here.
Where: 80 Mandai Lake Road Singapore 729826
2. MacRitchie TreeTop Walk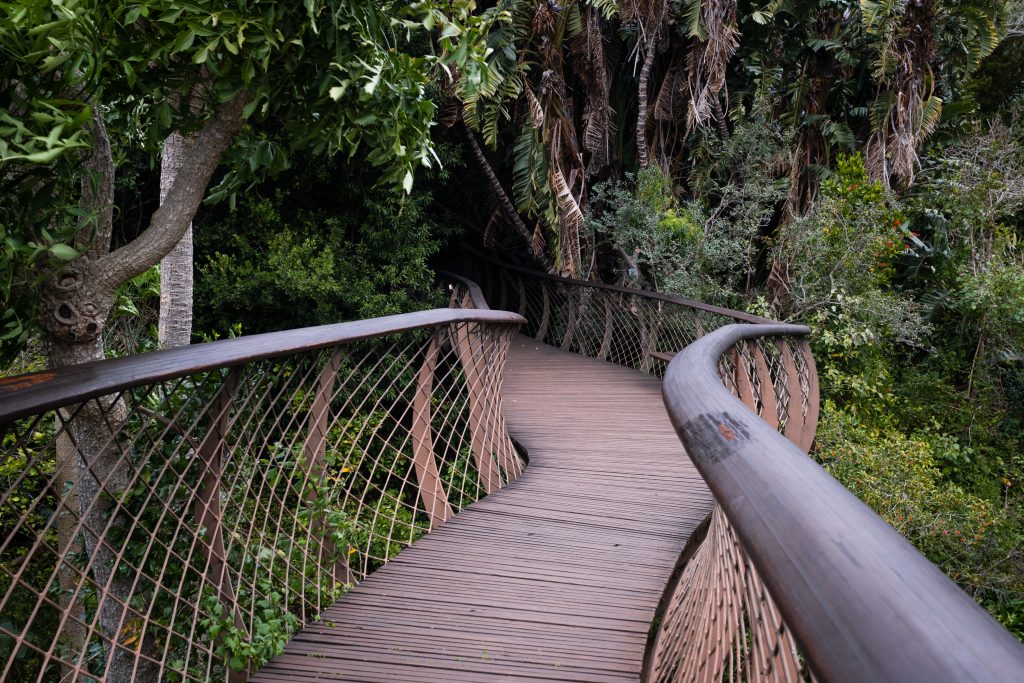 Photo credits to op23 on Unsplash
Hiking up the scenic MacRitchie TreeTop Walk could be the perfect date for fitspo couples.
There are also quite a few paths to explore on the MacRitchie Nature Trails, ranging from easy to difficult. Check out this handy map by National Parks, which outlines six different routes of varying difficulty.
If you decide to trek to the TreeTop Walk from Windsor Nature Park, here's a cool guide on what you can expect along the way!
Where: Various locations
3. Coney Island Park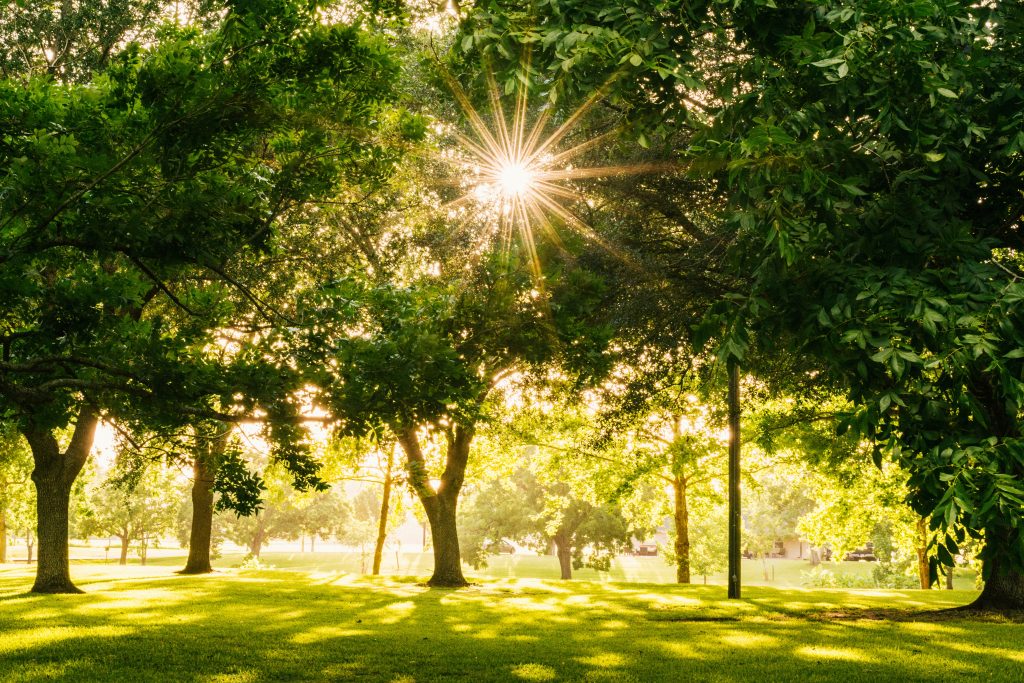 Photo credits to Gayatri Malhotra on Unsplash
Another great Valentine's Day idea is going on a breezy romantic bike ride along Coney Island Park.
Peddle away amidst the lush greenery and tranquil waters. Bring along your binoculars – there are at least 80 bird species to be spotted, from parakeets to the Oriental Magpie-robins and more!
P.S. You might be tempted to pick some pretty flowers for your partner, but refrain from doing so. Keep the precious memories of your date by capturing a few good shots of the flora and fauna instead!
Where: Coney Island
4. D'Arena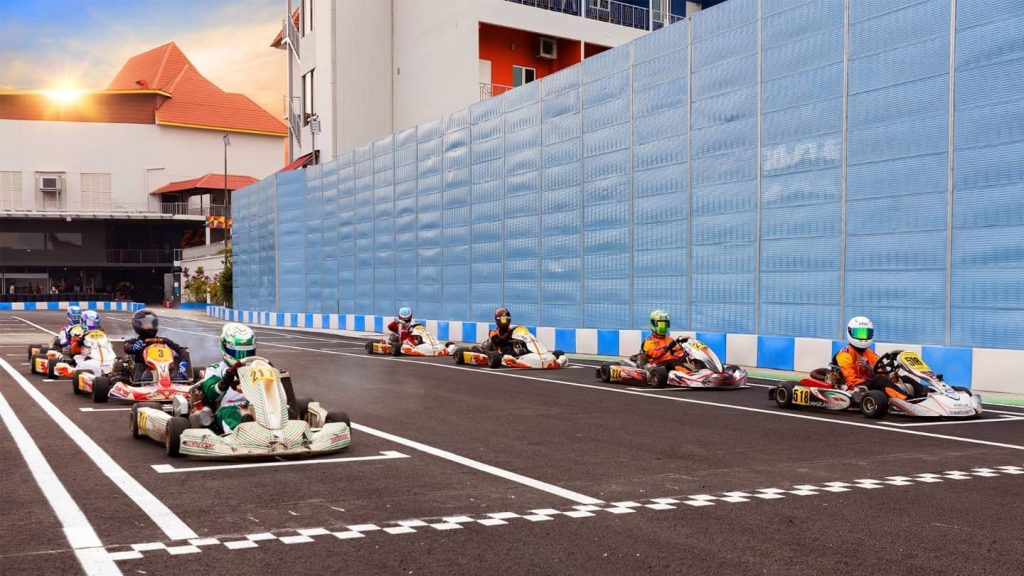 Adding an element of competitiveness to your Valentine's Day is a great way to spice up the relationship.
Head down to D'Arena and race against each other at The Karting Arena, get your perfect shot at Forte Billiards, or unleash your badminton skills at Smash Arena!
Afterwards, why not reward yourselves? Relax at the Joya Onsen Cafe and grab some Japanese desserts to share!
Where: 511 Upper Jurong Rd, Singapore 638366
5. Singapore Discovery Centre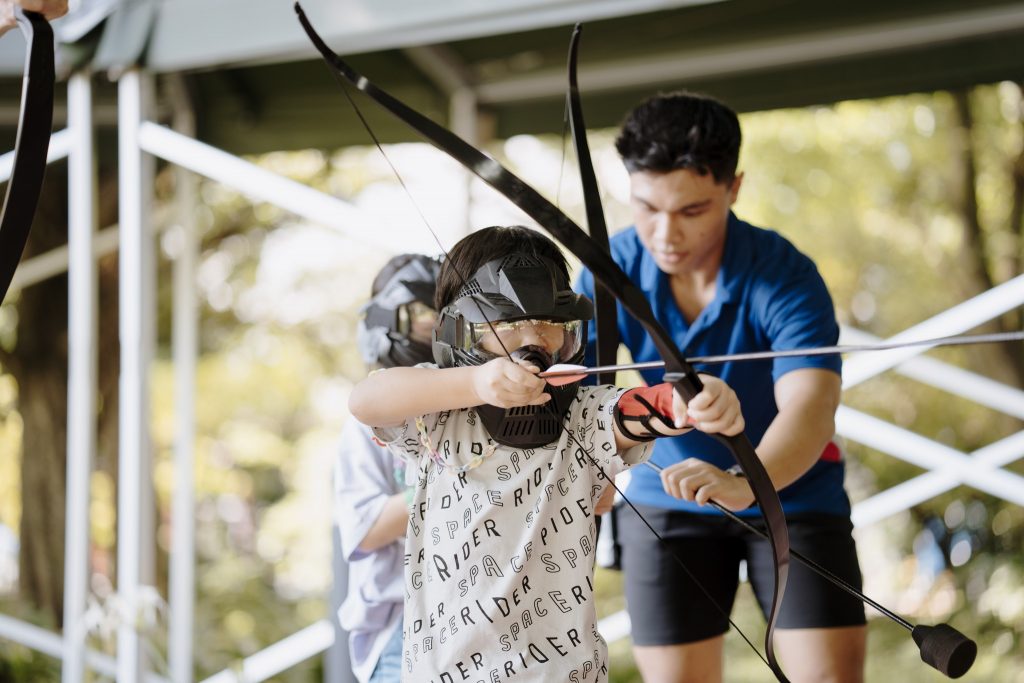 Near D'Arena is the Singapore Discovery Centre, which has a wider range of facilities to try out.
If you're planning a double or triple date, their laser tag, paintball, archery and escape room activities are perfect choices! Or, if you prefer to take it slow, check out the 'Sandbox' or 'Through the Lens of Time' exhibitions.
Marvel fans can also catch a movie at iWERKS Theatre – Ant-Man & The Wasp will be showing on 16 February!
Where: 510 Upper Jurong Rd, Singapore 638365
Play hard but ride easy in a limo here.
Valentine's Day Food Ideas
6. Purple Panda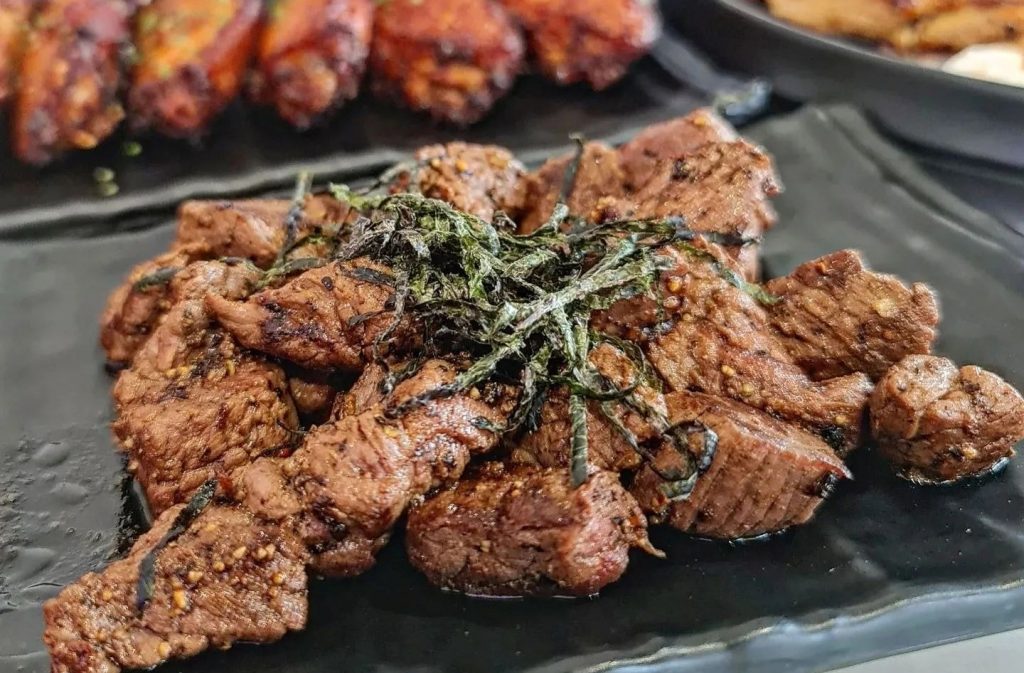 If you're not sure what to have for your Valentine's Day lunch, Purple Panda offers a variety of Western-Japanese fusion dishes to satisfy all your cravings.
Try their Signature Chicky Chop, Ribeye Steak and Fish n' Chips, or chow down on Donburi that comes with either beef, chicken curry or unagi to name a few!
You can even share a plate of pasta, which will totally give 'Lady and the Tramp' vibes.
For couples who are homebodies; enjoy the $29.90 bundle set for two (comes with two mains and two milk teas) when you opt for takeaway via Eat & Drink on the CDG Zig App!
Where: Various locations
7. Tha Chang Noodle Bar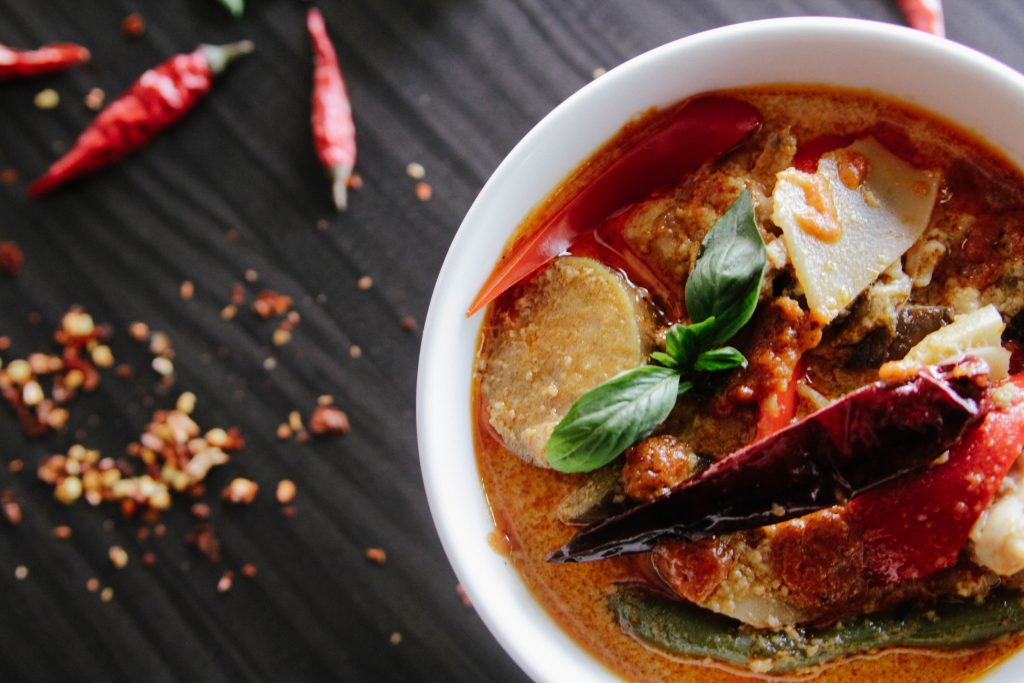 We definitely don't want anyone to be hangry after a day of fun.
If you're both a fan of Thai cuisine, Tha Chang Noodle Bar is the spot to try out for your Valentine's Day dinner. Run by three Thais, the restaurant serves authentic dishes like boat noodles, grilled pork collar, mooping (pork skewers) and more.
Prefer to stay cosy at home? Enjoy 10% off their Hot Pot Boat Noodle Set for two (U.P. $24.90) when you opt for takeaway via Eat & Drink on the CDG Zig App!
Where: Golden Mile Complex 5001 Beach Rd Singapore 199588
8. Kind Kones
End your Valentine's Day date on a sweet note with some desserts from Kind Kones!
Get your fix of plant-based ice creams with flavours like Mandarin & Pecan Praline (new!), Almond Brittle Fudge, Blue Planet, Chocolate Sorbet, Durian and more.
Don't miss out on their decadent treats like brownies, waffles and cakes too!
Would you rather chill with ice cream and Netflix at home? Get two pints at $30 (U.P. $37) when you opt for takeaway via Eat & Drink on the CDG Zig App!
Where: Various locations
Having "food coma" after a romantic meal? Ride home in a limo here.
Feature photo credits to Laura Ockel on Unsplash.
How to navigate Eat & Drink on the CDG Zig App