Driving a taxi is one of the options you can consider if you enjoy the freedom of scheduling your own hours and deciding how much you wish to earn.
Before embarking on a taxi driving career, there are many questions that may come to mind, which we will address in this article.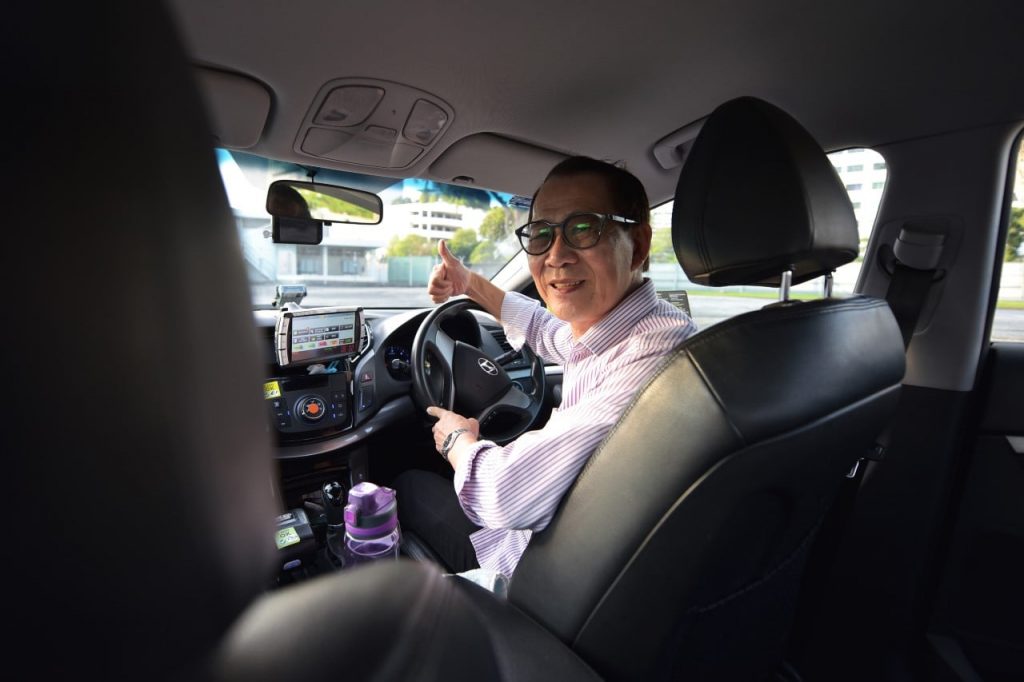 What do I need to become a taxi driver in Singapore?
To become a taxi driver in Singapore, you must have a valid Taxi Driver's Vocational Licence (TDVL). To obtain a TDVL, you must be a Singapore citizen, who is at least 30 years old, and have a valid Class 3 or 3A driving licence for at least one year. You must also have a GCE 'O' or 'N' Level pass in English (at least a D7 grade) or a Level 3 pass in the Workplace Literacy programme for listening, reading, and speaking. The retirement age for taxi drivers in Singapore is 75.
How quickly can I get a taxi licence in Singapore?
Typically, the entire process takes about one month. First, you will need to apply for the Land Transport Authority's (LTA) approval, which usually takes between 10 and 15 days to process. Once LTA approval is granted, you can enrol in the TDVL course, which takes 25 hours to complete (16 hours of classroom training and 9 hours of self-study). Finally, you will need to pass a three-hour electronic-test at an LTA-appointed test centre. To apply for a taxi licence, please visit https://www.cdgtaxi.com.sg/vocational-licence-courses/.
How much can I earn as a taxi driver?
On average, a $10 fare will take about 10 to 15 minutes to complete, depending on whether the trip is done during peak or non-peak hours. To earn a decent income, you must be ready to commit between 8 and 10 hours daily. You can find passengers via apps like CDG Zig, Grab, Gojek, TADA, or passengers who street hail.
How much is the daily taxi rental?
Our rental ranges from $60* to $130, depending on the type of taxi. We currently have Hyundai i40 diesel taxis, hybrid taxis such as the Toyota Prius, brand-new Gen 5 Toyota Prius and Hyundai Ioniq, as well as the BYD electric taxis available for hire.
*Limited time only. Please contact 97831951 (Sam) or 98351289 (Dennis) or 96566571 (Kenneth) for availability.
Can I share the rental with another taxi driver?
Whether or not you will have a relief driver depends on the contractual terms you choose. We offer a variety of options, and we even have an easy driver matching service to help you find a relief driver: https://www.cdgtaxi.com.sg/driver-matching/
When will I receive my earnings if I am on the CDG Zig platform?
You will receive your earnings by the next working day. For weekends, you will receive the earnings by the following Monday.
Where can I find help if my taxi breaks down?
Do not worry if your taxi breaks down. We provide immediate assistance 24 hours daily. For more information: https://www.cdgtaxi.com.sg/taxi-breaks-down-accident/
If you are tired of the corporate working environment, you may want to consider taking up a TVDL and being your own boss. Driving a taxi provides you with the flexibility of managing your own schedule and setting your own targets with no bosses breathing down your neck. Ultimately, what you work is what you get, and your earnings will reflect the effort you put in.
Are you considering to become a taxi driver?
Take the TDVL course with ComfortDelGro Taxi, and after securing your licence, drive a hybrid taxi that comes with $1,000* security deposit top-up from us. Enjoy 12 days of free rental* and earn a completion bonus!
*Offers remain valid as of the publication date of this article. For further updates, please check with the recruitment team.
To find out more about our TDVL course, please visit:
https://www.cdgtaxi.com.sg/vocational-licence-courses
If you already have a TDVL, find out more about our current taxi rental offers:
https://www.cdgtaxi.com.sg/drive-singapore-taxi-phv-comfortdelgro/