For the younger generation, many might be unfamiliar with the term "pirate taxis". It's actually not that big of a mystery as it simply refers to unlicensed cars that anyone could use as taxis from the 1940s to the 1960s.
There were no rules. Pirate taxi drivers would decide to move only when the car was full and sometimes, they would take up to seven passengers in a car, which is against today's regulations! Commuters, on the other hand, could control how much they wanted to pay to get from point A to B.
Take a drive down memory lane
It's in the midst of such a transport scene that ComfortDelGro Taxi was birthed.
Referring to the deplorable traffic conditions, late Minister Mentor Lee Kuan Yew said: "We then decided that before the roads became chaotic and public transport broke down, to clear up the pirate taxis, improve the bus and taxi services."
To counter the pirate taxi problem, National Trades Union Congress (NTUC) formed the Workers' Co-operative Commonwealth for Transport in 1970 with a fleet of 1,000 Comfort Morris Oxford taxis. This would later become Comfort Transportation Pte Ltd in 1993, a subsidiary of Comfort Group Ltd.
Separately, Delgro Corporation Limited had also started CityCab Pte Ltd in 1995 with the merger of three companies – Singapore Airport Bus Service Ltd (SABS), Singapore Bus Service Taxi Pte Ltd (SBS Taxi Pte Ltd) and Singapore Commuter Pte Ltd.
Comfort and Delgro later merged to form ComfortDelGro in 2003, and both taxi businesses formed ComfortDelGro Taxi as they are known today.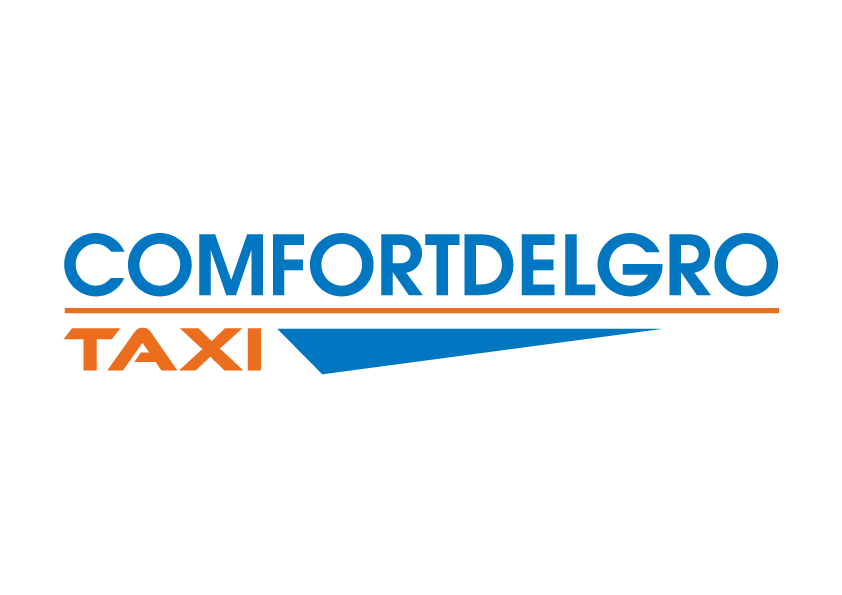 A blast from the past
Believe it or not, our taxis weren't always blue and yellow, with curved bodies, like the ones we see on the roads today. So what were they like in the past?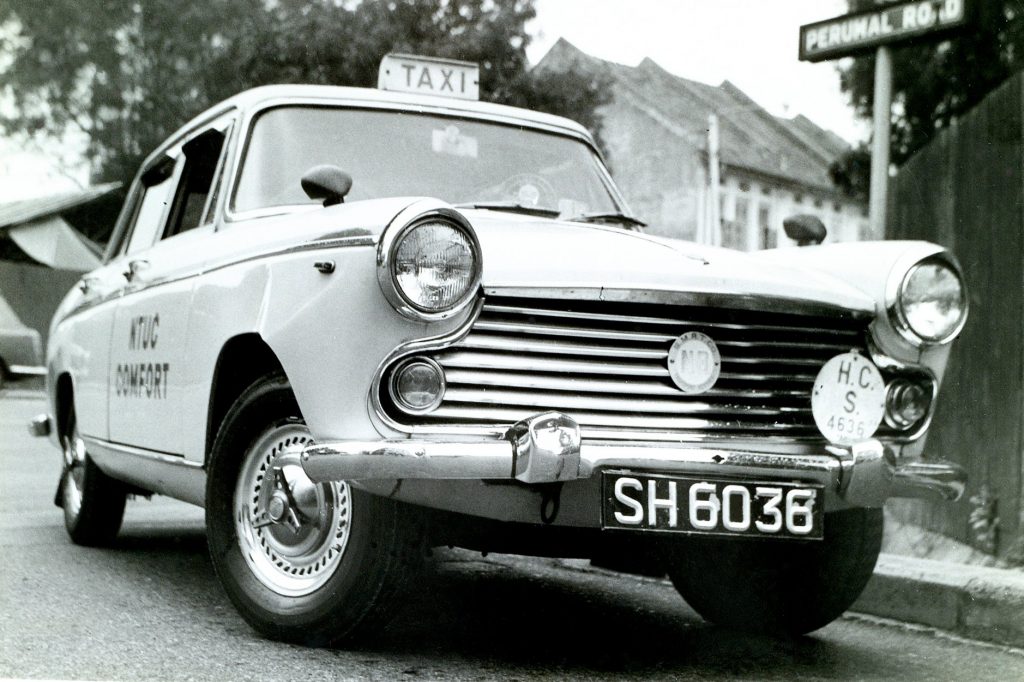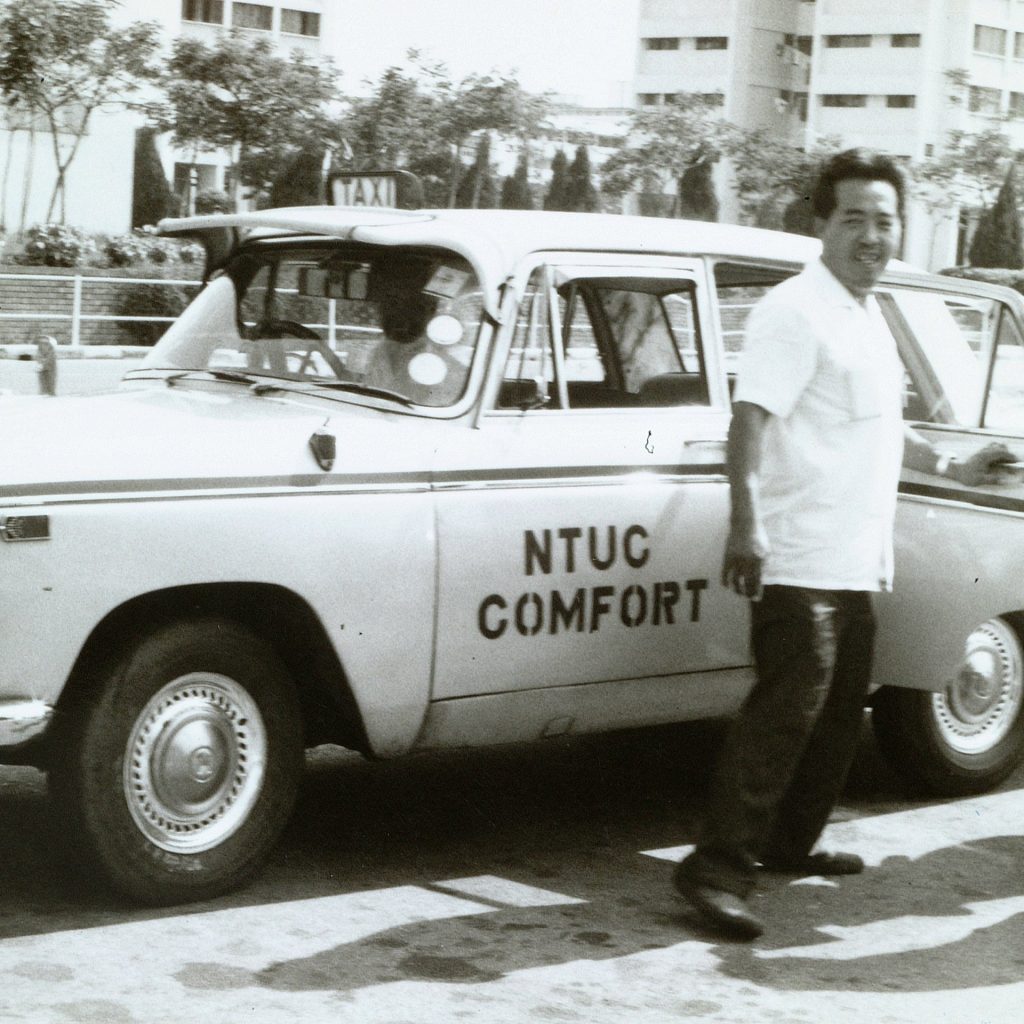 Well, they looked quite the opposite! The Morris Oxford taxi was designed with straighter edges, and was what we termed now as rather simple and retro-looking.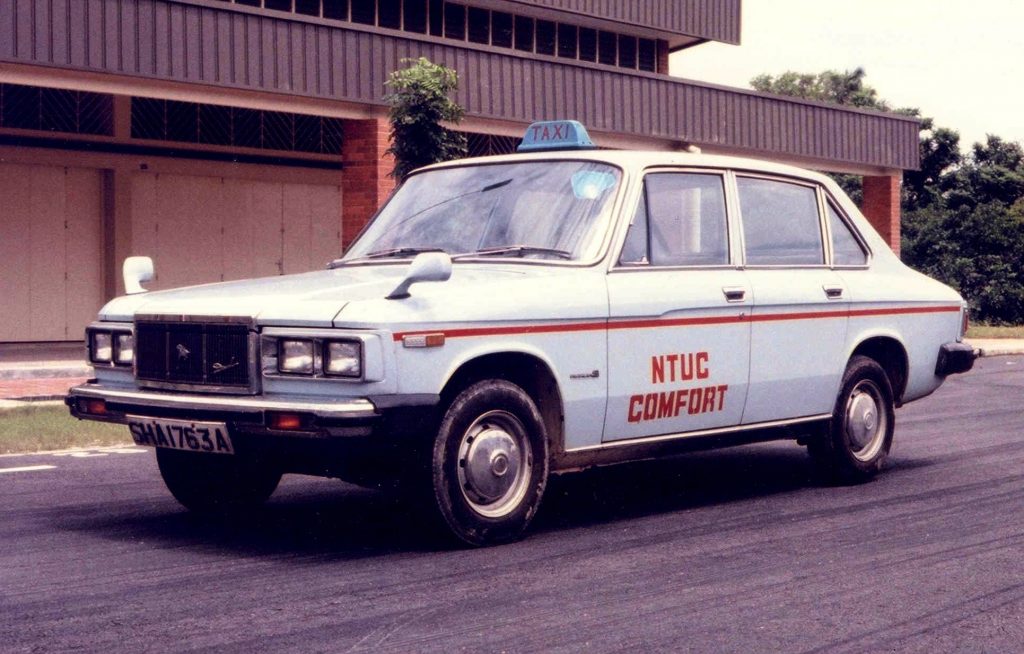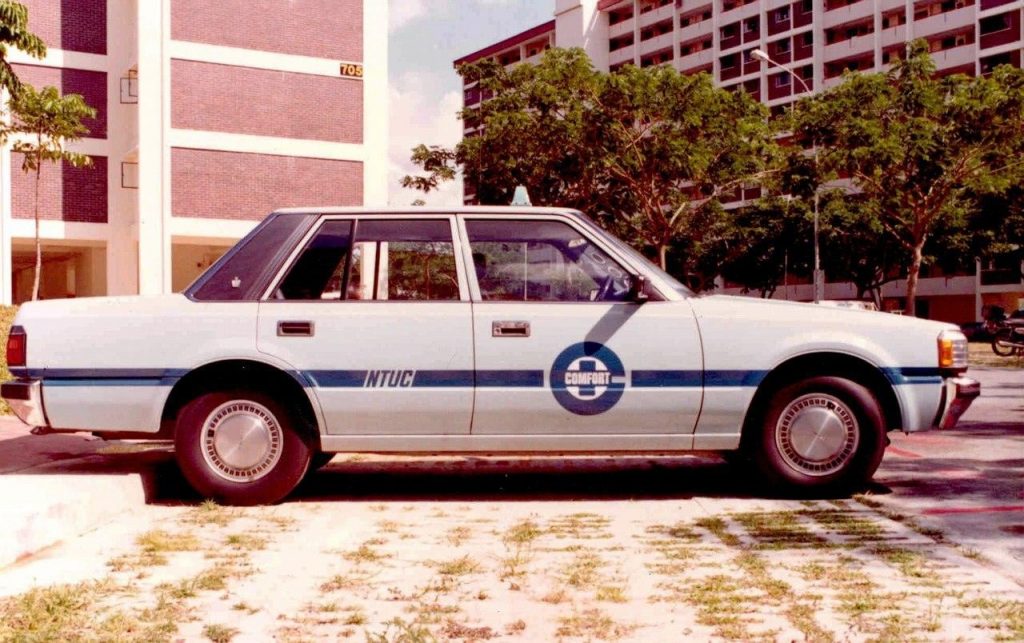 And of course, for a few decades before we reached the year 2000, the iconic 'TAXI' and "NOT FOR HIRED" rooftop signs from back then carried on, although they didn't light up like the Light Emitting Diode (LED) ones that were introduced in 2000.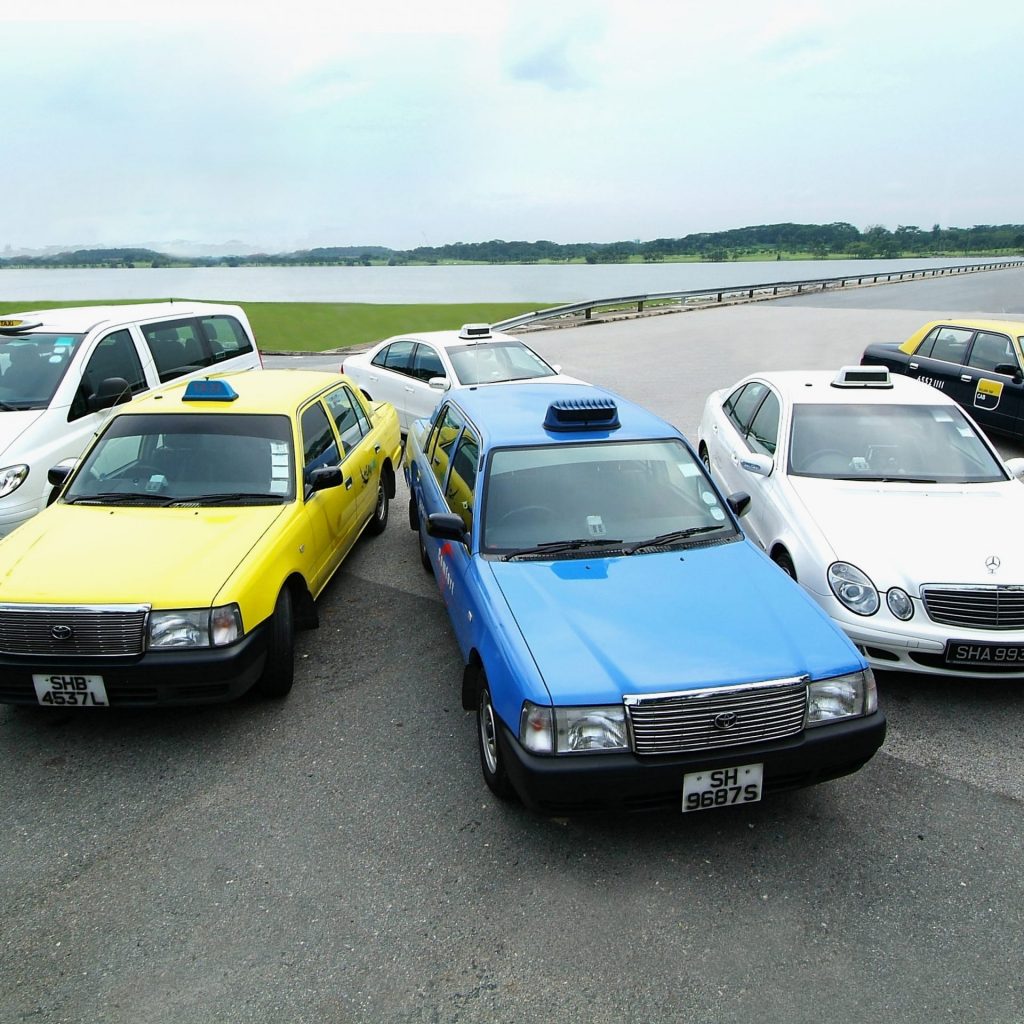 The blue and yellow taxis (photo above) – which were the Toyota Crowns – probably resembled our present models today.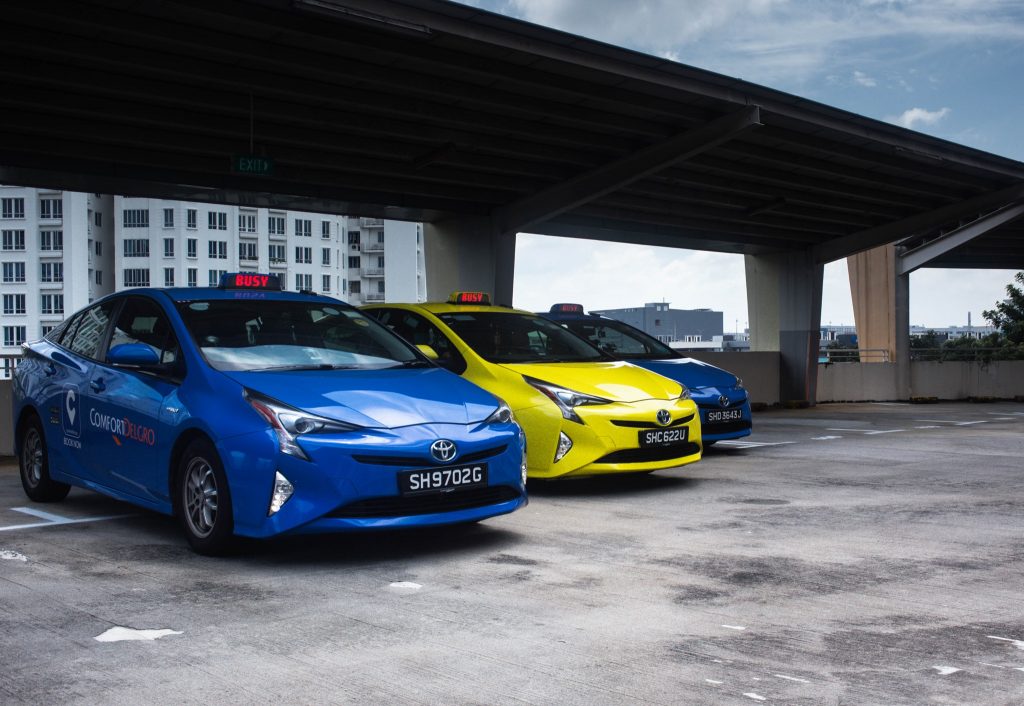 The ComfortDelGro taxis in the present come with sleeker and curved bodies and glossier exteriors.
Our Toyota Prius hybrid taxis not only run quietly and smoothly, but also help our cabbies save on fuel while reducing air pollution.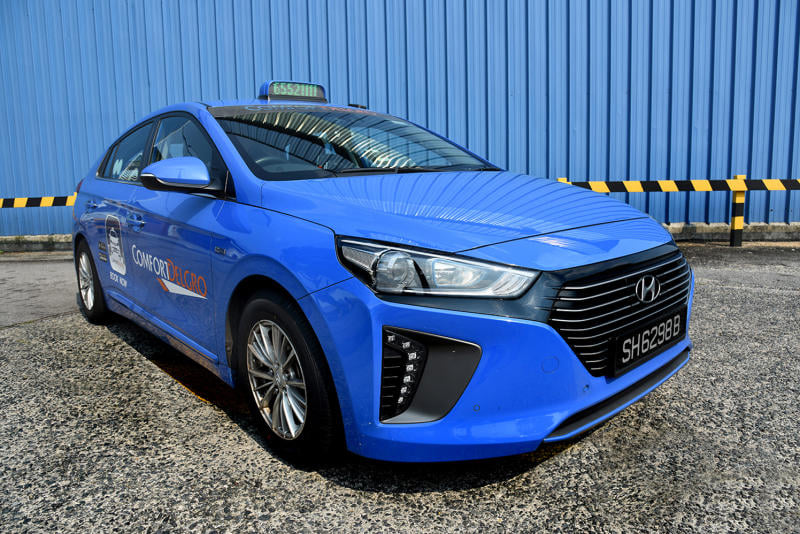 The Hyundai Ioniq hybrid taxi, on the other hand, is also equipped with a range of features: A push-button ignition, a six-speed dual-clutch transmission and around 27km/litre fuel efficiency. More importantly, as it runs on electricity and petrol, it is equally environmentally friendly!
Are you thinking of renting a hybrid taxi? You can check out if we have any hybrid taxi rental schemes that suit you by emailing to [email protected], or better yet, drop by our Drivers' Recruitment Centre at 383 Sin Ming Drive to find out more.
That's not all.
If you fancy the more luxurious limousines, we have our fleet of ComfortDelGro LimoCabs and MaxiCabs – comprising the Mercedes-Benz E Class and Viano as well as the Toyota Vellfire! These models not only perform well, but are also equipped with active safety systems.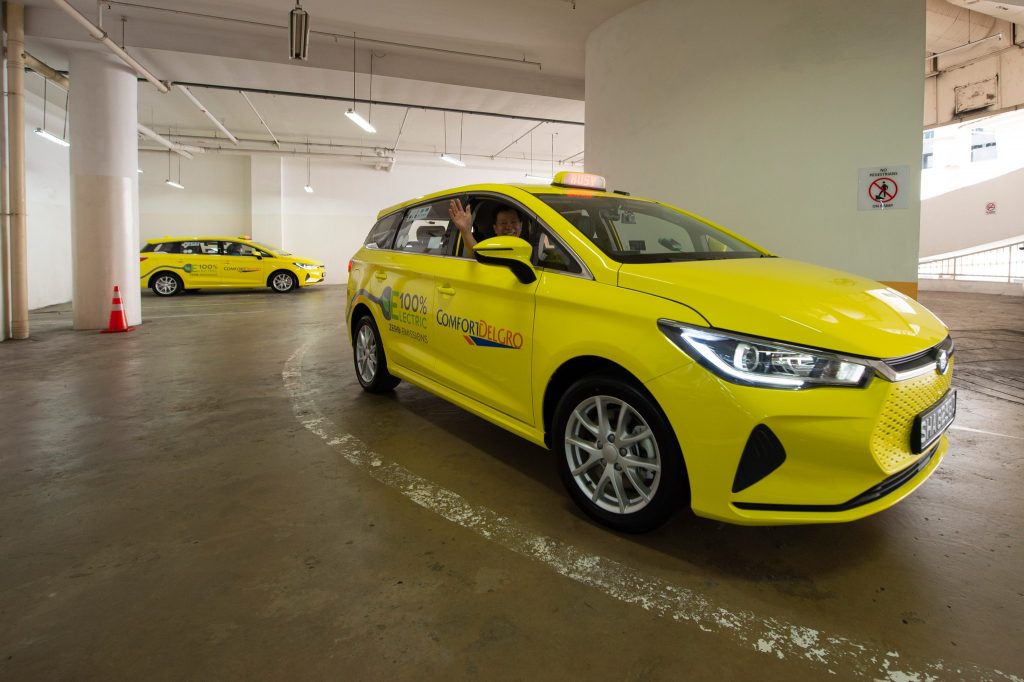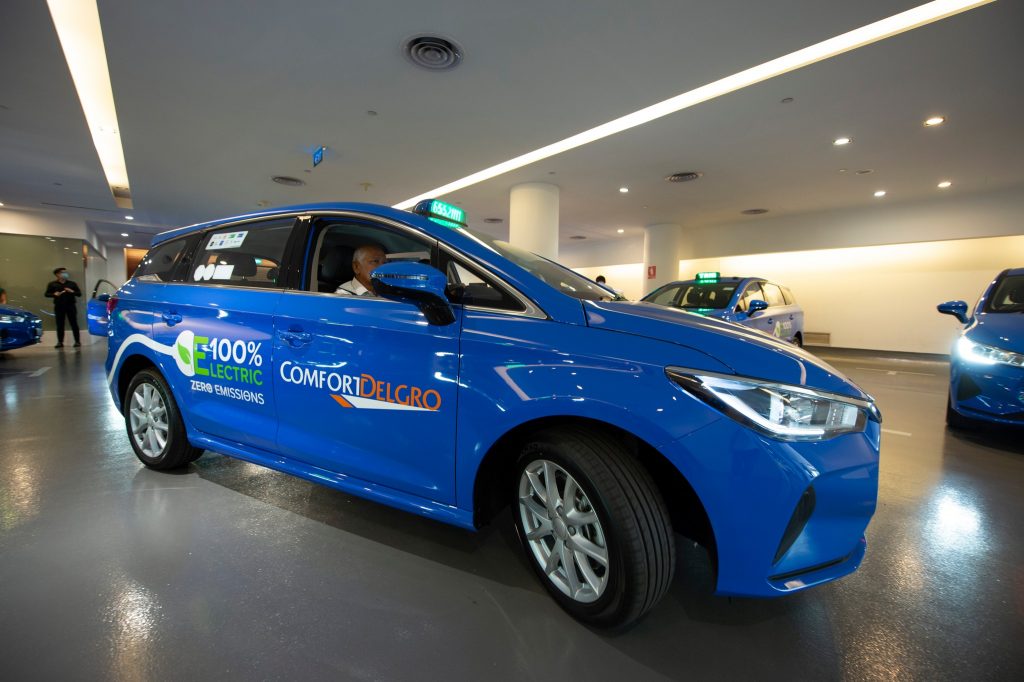 In June 2022, we even rolled out our first batch of brand new electric BYD e6 taxis.
They might look similar in design to our current taxis, but don't be fooled! The BYD e6 taxi has one of the largest onboard chargers compared to its peers. It takes around 50 minutes to charge from 20% to 80%, helping to reduce downtime for our cabbies.
There are more electric taxis to come, so stay tuned for that! To learn more about the benefits of driving an electric taxi, check out our article here.
Looking to drive with ComfortDelGro Taxi? Join us by filing up this form.