Become a taxi driver in Singapore
Taxi driving is arguably one of the more flexible jobs in the market as you determine the number of hours you wish to drive, which in turn, determines your income each day. If you prefer flexible working hours, are adventurous and like to meet new people, as well as enjoy driving around to explore places, then being a cabby is the job for you.
And there's no better Point-to-Point (P2P) operator to rent your taxi from than ComfortDelGro Taxi. Here are frequently asked questions that vocational licence holders such as yourselves have asked.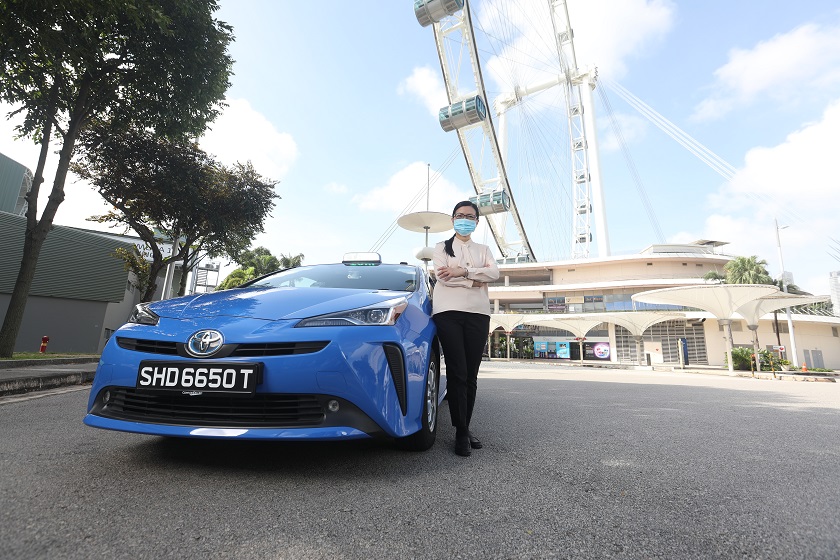 What's the taxi rental rate like now?
It depends on the taxi model and the age of the taxi. With the Government's COVID-19 Driver Relief Fund and our relief schemes in place, rental rates start as low as $53*. It can even be a shared cost with your relief driver! In fact, if you successfully refer a friend to register as your relief driver, you will be paying only half the rental.
How much can I earn?
On average, most cabbies take home about $190 nett daily after deducting operating costs. Even with the current situation, our cabbies are earning an average $150 nett daily.
How do I earn this income?
Our cabbies are encouraged to focus on taking ComfortDelGro taxi bookings because we do not charge any call levies for these jobs at the moment. Bookings by passengers are made via the ComfortDelGro Taxi Booking App or hotline. On top of these booking jobs, the added advantage of driving a taxi is that you are allowed to pick up street fares anytime, anywhere.
While we do not limit your opportunity with other ride-hailing companies such as Grab, Gojek, Ryde and TADA, we strongly encourage your focus to be on ComfortDelGro Taxi because we have many business opportunities for you through our App and Call Centre bookings.
What are the benefits of driving with ComfortDelGro Taxi?
After registration, you will receive cash incentives of up to $5,500* plus an additional limited-time special incentive. In addition, we provide monthly performance rebates, hybrid rebates, Petrol Duty rebates, ERP reimbursements, rental-free days, road tax rebates, medical subsidies and more. More information is available here.
How do I start?
To be a taxi driver, you are required to have a valid Taxi Driver's Vocational Licence (TDVL). Follow the simple steps below to apply:
Submit and obtain approval from the Land Transport Authority (LTA);
Arrange for a free medical check-up and X-ray with us using LTA's Medical Form;
Register for the TDVL course with us; and
Complete the TDVL Course and pass it with three e-tests.
Read the step-by-step guide here on how to get vocational licences.
Take the TDVL Course with us as we boast the highest passing rate of 96%!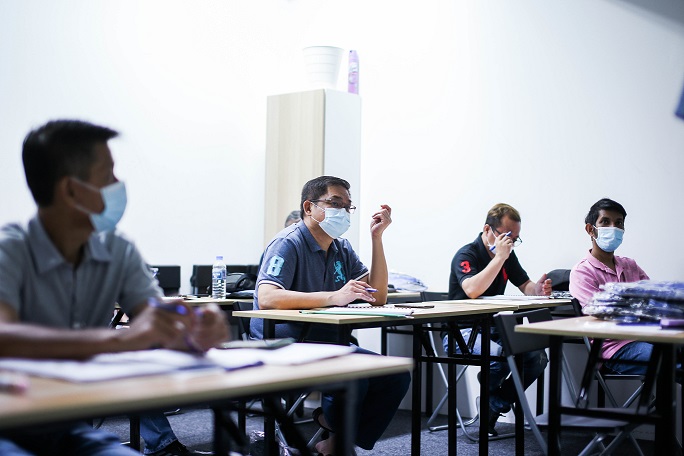 What happens after I get my TDVL?
Rent a taxi from ComfortDelGro Taxi as we have the following options:
a) Full-time hirer – Sign a one-year contract to enjoy lower rental rates + 12 days of free rental*;
b) Short term driver with just a three day trial period with no contract; or
c) Relief driver where you will be matched to a full-time hirer and is not bound by contract.


Download the CDG Driver App. For your convenience, there is also our Cabby Portal that you can access from the convenience of your home or your mobile phone for the latest information and promotions.


Register your interest here and we will guide you towards securing your TDVL. Start your journey with ComfortDelGro Taxi today!
*Terms & Conditions apply.