If you like driving, what could be more fun than just driving alone?
Driving to earn an income, that is!
When you drive, you get to move around instead of staying in the office. You also get to meet different kinds of people.
But, if you are not ready to commit to full-time driving, how about starting out as a relief driver? Have a feel of how taxi driving part-time is like during your free time or on weekends and earn that extra income.
Still can't decide? Hear from one of our relief drivers, Cabby Latifah Yahya, as she shares why she enjoys being a relief driver with ComfortDelGro Taxi. Watch the video.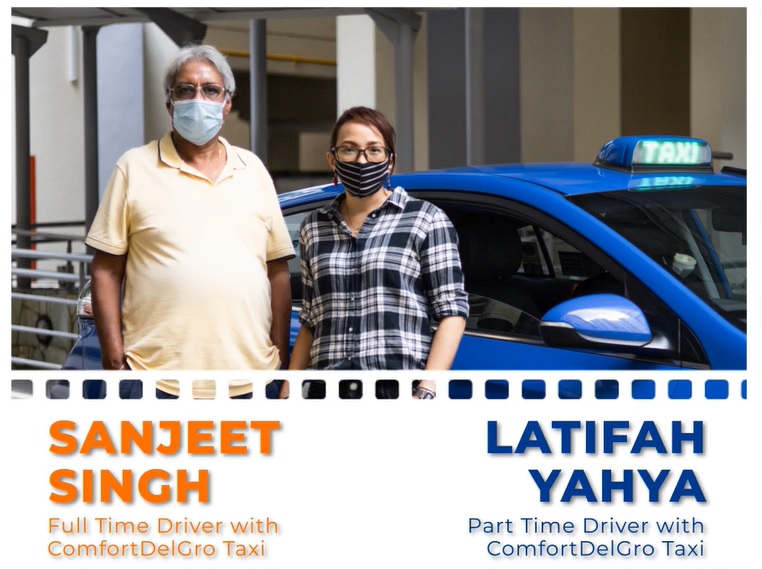 WHY DRIVE PART-TIME AS A RELIEF DRIVER?
It is good to give it a try before committing full time
Yes, the $5,500 cash incentives* offered by ComfortDelGro Taxi for a full-time hirer with a two-year contract is very attractive but why not try out taxi-driving first to see if it suits you before you commit fully? You don't even have to give up on your full-time commitment if you intend to drive only on weekends.
Earn that extra income to help with your daily expenses
While earning extra bucks per week may not be a big sum, it can still take a load off your expenses, whether they are electricity bills, mobile subscriptions, or even school fees for your children.
If you are in between jobs, this is a good avenue to float on
Taxi driving is a good job to fall back on in between job transition. You may need to undergo a few interviews before securing the next job. So, why not drive part time till that happens, and earn an income at the same time?
Hirer-Relief matching made easy by ComfortDelGro Taxi
Many of our hirers are looking for relief drivers. If you don't know any hirers, leave that to us. We can match you to a full-time hirer soon enough.
Taxi rental is shared between your hirer and you
As a relief driver, you don't have to bear the full daily taxi rental and still enjoy the flexibility of driving according to your convenience and timing.


READY TO START?
First of all, even as a relief driver, you will need to secure the Taxi Driver's Vocational Licence (TDVL) before you can start driving a taxi.
Need help? Read the step-by-step guide on getting a TDVL here.
If you already have a TDVL, click on the link below to register your interest now and you will receive an email immediately. (Please check your junk mailbox if you do not see an email from us. Alternatively, please email [email protected] if you still did not receive anything from us.)