How so you may ask?
Well, if you are picking a friend up while on the way to the same destination or if you need to drop someone off first before your destination, you could consider taking a taxi which can go up to four different locations with this simple little step, and save some fares.
Multiple Stops with the ComfortDelGro Taxi Booking App
Sometimes you are just heading out with another family member at the same time and your destinations are en route from one to the other. Or, perhaps you have just had an enjoyable night out with friends or family, and all you want is to find transport home but the bus or the train is no longer available.
Often than not, people make the mistake of not sharing a cab. Don't let this happen to you, especially if you stay near one another. The ComfortDelGro Taxi Booking App allows you to travel to multiple locations in one single booking. You can easily save by booking and sharing a taxi via our taxi booking app. You don't even need to book more than one taxi in some instances.
Here are examples of how this multi-stop feature can help you save on fares.
Two Locations
Need to send your daughter to the tuition centre at United Square and then go for your lunch appointment at Thomson Plaza?
Open up the ComfortDelGro Taxi Booking App and tap on the + icon. You will see another "Where to?" option.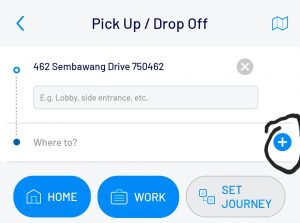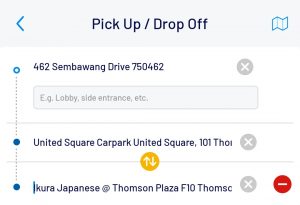 Key in the two destinations you wish to go, and click "done". Then select your preferred ride option (ComfortRIDE or By Meter), and you are all set to go!
Four locations (By Meter Only)
You are travelling with three other friends, and all of you live near each other.
You have to drop Alan off in Yio Chu Kang, Mary in Yishun, Cecilia in Sembawang and finally travel home in Woodlands. You can do that with one single taxi booking as well, but the ride option is "By Meter" only.
Open up the ComfortDelGro Taxi Booking App and tap on "Where to".
Look for "Add destination later" and tap on it.
Go "Notes for driver" and tap on it, and indicate that you are going to four locations in the order that you want.
Click done and confirm booking by tapping "Book Now".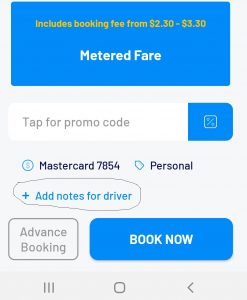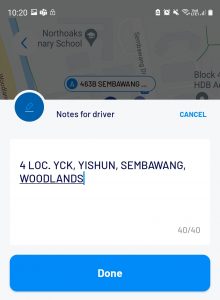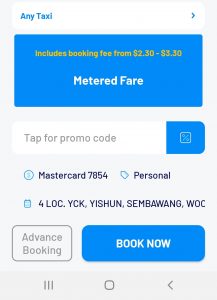 Want to select your preferred vehicle? You can do that as well with the app. Just tap on "Any Taxi".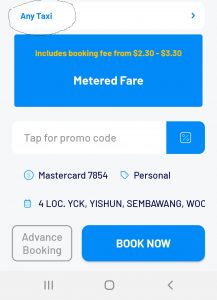 You will see a list of options that you can choose from.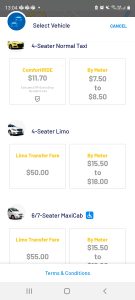 So the next time you are out with a group, remember to use the ComfortDelGro Taxi Booking App to travel to multiple locations to save costs.
Don't have our App? Download the ComfortDelGro Taxi Booking App from the App Store, Play Store or via this link: https://comfortdelgro.onelink.me/1fTR/4b218de6