No good deed is ever too small. In fact, they can be enormous in their own ways. Two of our cabbies' acts of kindness are such prime examples.
The first – Cabby Chan Joo Meng – took effort to return the wallet that his passenger who had no clue he had dropped his wallet in the taxi.
Mr Hykal Shiby had taken to Facebook to share that he was feeding his cat on the evening of June 6 when Cabby Chan called to inform him about the wallet, and how Cabby Chan had taken the trouble to locate him to return it.
Said Mr Shiby: "I got back my wallet. He told me to check everything and he told me the price of the fare. Instead I gave him a little more as the wallet was a precious gift from my wife. I felt he went through all the trouble to call me and drove back here.
"At these hard times, taxi services are not earning as much but morals of this driver is more important than money. Thank you very much," he added.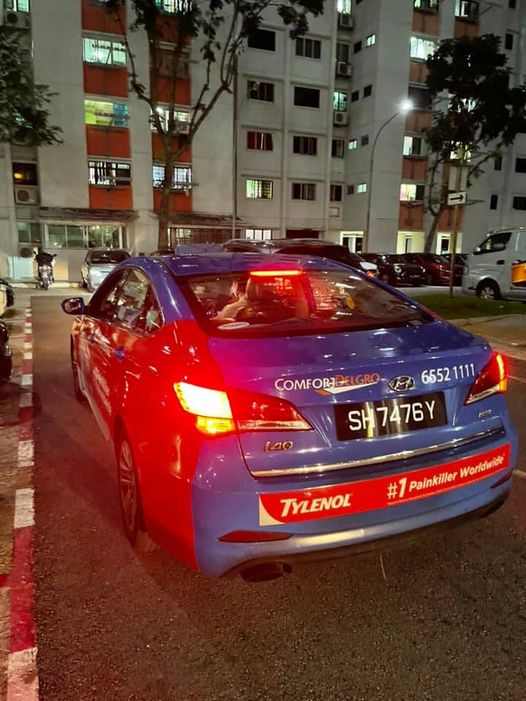 Prior to Cabby Chan's act of kindness, another ComfortDelGro cabby had also been praised by passenger, Ms Grace Tan, for gifting her an extra packet of Hokkien Mee.
Ms Tan had boarded Cabby Lim Hong Kiong's taxi on the midnight of 13 March 2021. She was immediately greeted by the aroma of freshly packed Hokkien Mee that Cabby Lim had just bought.
Seeing how late she had worked, Cabby Lim offered her a pack of Hokkien Mee when they arrived at her destination.
Said Ms Tan: "I had expected this trip to be no different from other taxi rides in which fares are paid and pleasantries exchanged, nothing more. I was thus surprised by this cabby's kindness and generosity, especially when it has been tough for him during this COVID-19 period. He reminded me that being kind is intentional and a choice that we embrace."