Taxi seating capacity is one of the most frequently-asked questions by our customers, especially during this period when safe management measures are changed from time to time to cope with the COVID-19 pandemic.
Some of the questions about taxi seating capacity include:
"Can my wife and I travel in a taxi with two toddlers and a baby?"
"Can I travel with my four young children in a taxi?"
"Can we fit three adults with two young children into one normal four-seater taxi?"
The answer to these questions is a resounding YES! You don't need to book a six-seater or seven-seater MaxiCab for this, so that should help you save some fares.
With the current rule that allows up to five persons from different households in a taxi, this is still possible*.
Three children passengers below the age of 12 are considered as two adult passengers. Here is a quick guide on the taxi seating capacity of a four-seater taxi:
4 Adults ✓
3 Adults + 2 Children below the age of 12 ✓
2 Adults + 3 Children below the age of 12 ✓
1 Adult + 4 Children below the age of 12 ✓
However, if you have five adult passengers sharing a cab, then you will need to book a MaxiCab.
* Accurate as of January 2022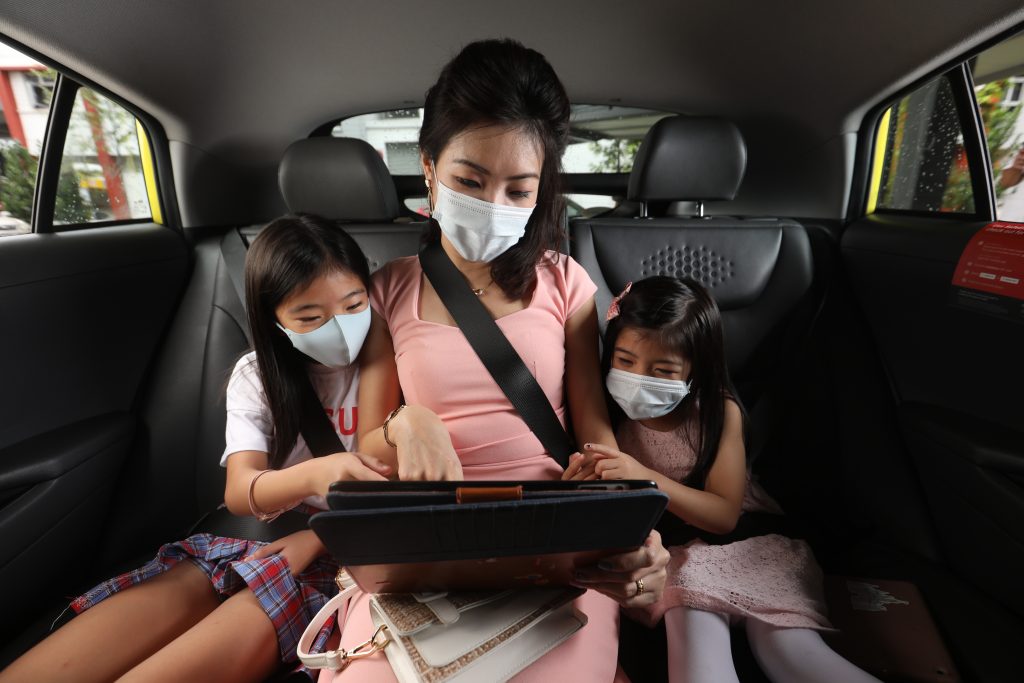 So, the next time when you go out shopping with your wife and three young kids, just get a four-seater taxi.
About child booster seat
Recently a lady with her baby, husband and father-in-law booked a private hire car which, upon arrival, immediately turned her away and asked her to book a cab. She was unhappy about the situation as she was eager to go home with her baby, not knowing that it is against the law to take the private hire car without a child booster seat for any children below 1.35m in height. The private hire car driver did the right thing.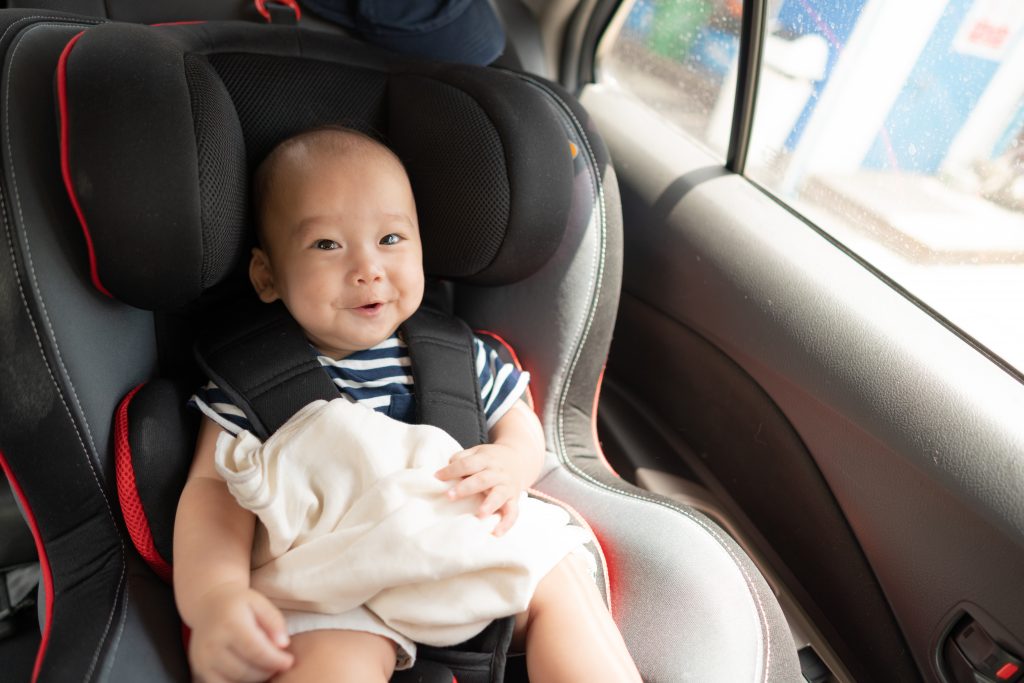 Why did the private hire car tell the lady to book a taxi instead?
That is because taxis do not require a child booster seat…for now.
Under the Land Transport Authority's regulation, a taxi is not required to have a child booster seat and can convey children below 1.35m, including newborns. So, if you are travelling out with children, a taxi is your best bet to abide by the rule.
All you need to do next is to book a taxi via our app if you are travelling with kids
With the CDG Zig App, you can book a cab easily. Our taxis usually arrive within 5 to 10 minutes.
Don't have the App yet? Get it from the App Store, Play Store or via this link: https://comfortdelgro.onelink.me/1fTR/4b218de6