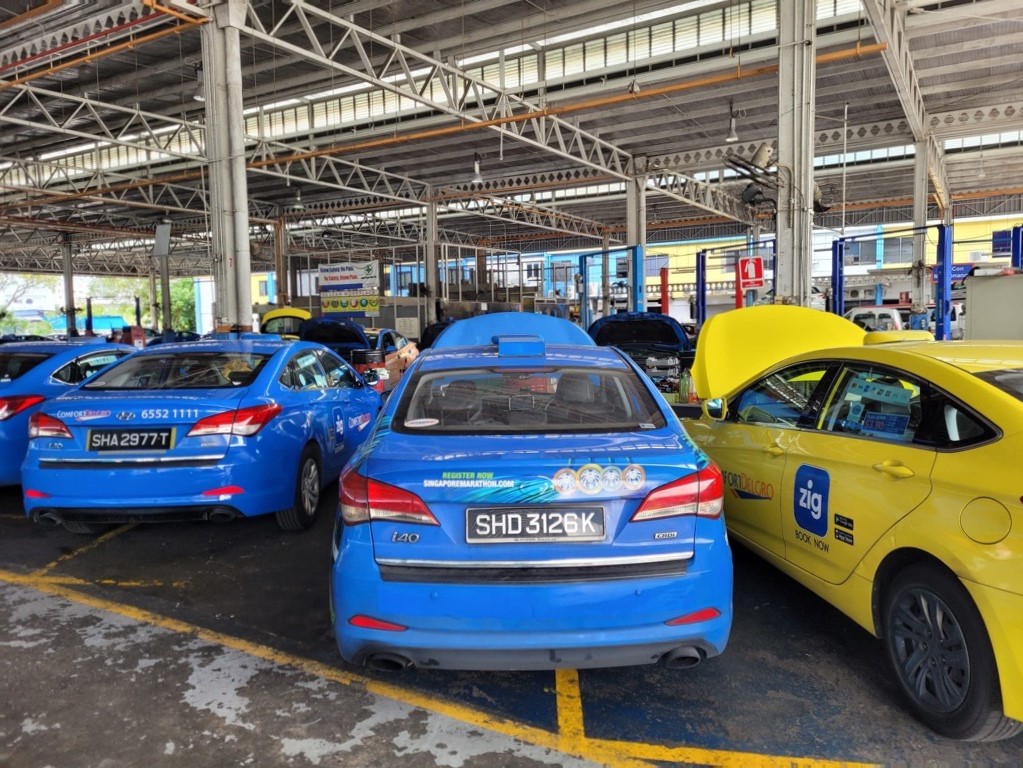 At ComfortDelGro Taxi, we make sure that our taxis are kept in tip top condition through regular maintenance checks.
Want to know how often our taxis are maintained, and what happens during such vehicle checks? Read on to find out more!
Regular maintenance checks are done
Our taxis are scheduled for maintenance every 45 days or when cabbies have accumulated a distance of 12,000km on the roads.
During these checks, many important parts of a taxi, including the engine, transmission, brakes, suspensions and air-conditioning unit, are checked. Lubricants and filters are replaced based on manufacturers' recommendations, and consumable parts are also replaced if needed.
Where are our taxi maintenance workshops located?
Our workshops are conveniently located islandwide so that it is easily accessible to cabbies. These ComfortDelGro Engineering workshops are located at Braddell, Loyang Corporation Road and Pandan.
What happens when a taxi undergoes repairs?
But, there are instances in which taxis have to be kept longer than usual for repairs. As such, some cabbies are concerned that their livelihood may be affected while their taxis are grounded in the workshop for preventive maintenance checks.
To help our cabbies, ComfortDelGro Taxi compensates them for the downtime. For cabbies whose taxis have to be in the workshop for extra days, they may even request for a temporary taxi to drive if one is available.
Other concerns when it comes to being a cabby
Health
With an uptick in COVID-19 XBB variant cases recently, cabbies sometimes wonder how the Company can help them in the event they are infected. To help our cabbies, ComfortDelGro Taxi has the Prolonged Medical Leave insurance policy to help our cabbies who have contracted COVID-19 or have a sickness or injury for a prolonged period of time.
Accident
What if a cabby encounters an accident or a situation in which the taxi breaks down? Here's a guide on what cabbies should do as well.
Fare Evasion
Some cabbies may from time to time encounter fare evaders. Should cabbies encounter fare evaders, they should remain calm and avoid any altercations. More tips on how to handle fare evaders can be found here.
Be your own boss and drive with us today
Have we allayed some of your fears, and you wish to take the next step?
If so, sign up with us as a full-time hirer now at https://www.cdgtaxi.com.sg/drive-with-us/ and enjoy up to S$6,500* worth of cash and incentives!
Don't have the Taxi Driver's Vocational Licence (TDVL) yet? Sign up for our course here and be taught by our team of experienced trainers: https://www.cdgtaxi.com.sg/vocational-licence-courses/
*T&Cs apply.